abundance |əˈbəndəns|
Noun (n.)
a very large quantity of something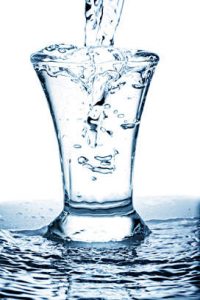 Do you believe you are living a life of abundance?
Do you believe you have more resources left over after your needs have been met?
I asked myself this question a few months ago, overwhelmed by feelings of "lack" which seemed to, then, consume me. Aware of the considerable amount of blessings God has bestowed upon me, I felt guilty for thinking and feeling…empty.
But God, rich in mercy, allows us to feel. To me it is, by far, one of the  most important characteristics of being made in the image of God. Feelings are messy, but they are real. I felt empty because I was struggling financially. I wanted more money to do more things and God let me wrestle with the idea of abundance and lack.
Randomly, in a moment, the  question ran through my mind: what more do you want?
The question haunted me as I turned it over and over  in my head because the same one word came up: nothing.
The Apostle Paul says in Philippians chapter four verse nineteen, "And my God shall supply all your need according to His riches in glory by Christ Jesus."
God shall supply all your (and my) needs. When assessed my feelings I realized, my needs were met. All of them. My bills were bad. I ate food. I had money to give back to God. I was able to pay off some debt. Every need was met.
I also had love, friendship, good health, peace and joy in my life. This, I believe, is the abundance in the midst of meeting your needs. We complicate life and God so much, needlessly. He has made Himself so simple. While He meets our daily needs and challenges He also lavishly pours spiritual blessings into our lives. These blessings, these fruits of the Spirit, are God's way of giving us the extra we secretly crave.
Things are just things. The stuff we have collects dust, gets old or simply no longer holds our attention. We cannot live abundantly and believe that "stuff" is the stuff life is made of. Through living a life of codependency on God, I was able to see my physical needs being met and every other good thing I possessed was where my abundant life came from.

Once we believe "and of His fullness we have all received, and grace for grace." (John 1:16), we will truly be able to live abundantly. Life changes, seasons come and go. You may be wealthy today and in poverty tomorrow. In any circumstance, we have to be content and confident that it is through the love and peace of Christ that we have abundant life.