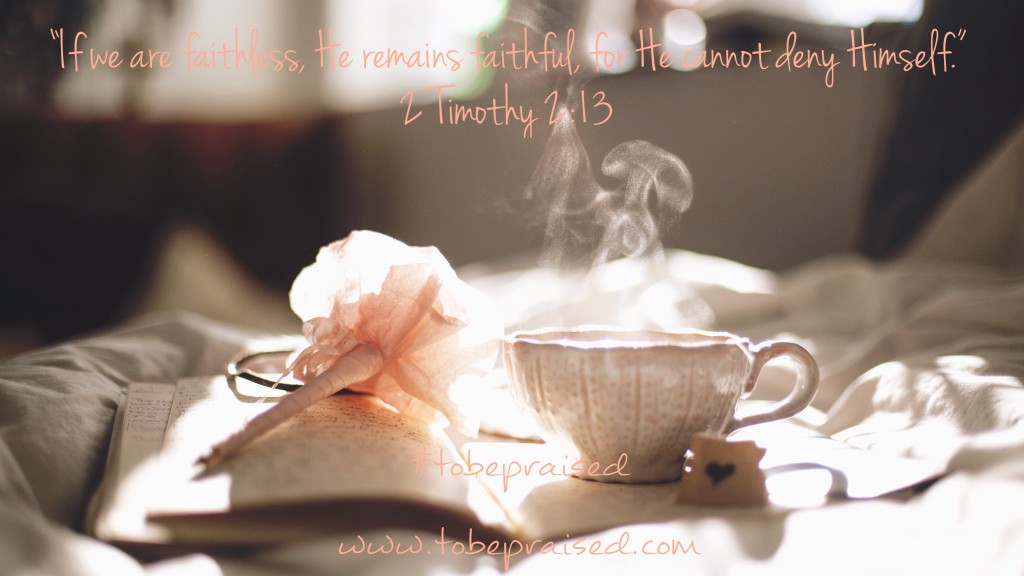 if we are faithless, He remains faithful, for He cannot disown Himself. – 2 Timothy 2:13
Unfaithfulness betrays trust, breaks hearts and diminishes confidence. It is one of the main reasons relationships diverge.
No one wants to be with someone who's unfaithful.
Why then, do we adulterate our love relationship with God? Why is it so difficult to remain faithful to our true love?
Revelation 2:4 says, "But I have this against you, that you have left your first love."

What powerful language that Jesus uses! There are many wondrous acts of righteous we perform in the name of Jesus. There is, however, no greater act than loving Jesus deeply and consistently.
"Teacher, which is the great commandment in the Law?" And He said to him, "'You shall love the Lord your God with all your heart, and with all your soul, and with all your mind.' This is the great and foremost commandment. The second is like it, 'You shall love your neighbor as yourself.' On these two commandments depend the whole Law and the Prophets." – Matthew 22:36-40
There is absolutely nothing more wonderful in the eyesight of God than a child who loves Him. As in any relationship, love is the cornerstone, it is the glue, that holds everything together. It's impossible to be faithful to God without love pushing us closer, deeper and more consistent.
The good news, for us all, is that God is faithful even when we aren't and while we shouldn't use this as an excuse for faithlessness, it's an encouragement. God cannot disown His existence. God cannot unlove Himself. God cannot break His partnership with us. It's not is His nature. So, even when we fall short, God steps up to the plate ready and willing to accept us back all we have to do as baptized believers is reach back. What joy! What comfort!
Let's think about the following questions:
What keeps you from being faithful to God?
What distractions can you name that limit your ability to give God more of your time? Keep in mind, everyone gets 24 hours a day. Think about how you spend your time.
In what ways would it be helpful for you to have an accountability partner to check in with you to see how your walk with Christ is really going?
Email your answers to tobepraised@gmail.com. Let's commit to being faithful TOGETHER.