As the year 2014 comes to an end, I thought it would nice to do some reflecting before our new series begins next week! This Sunday, in the Young Woman's Bible Class I teach, we walked through 2014 and discussed our hopes for 2015. While this time of year tends be filled with the hustle of the holidays, I think it's important to reflect deeply on the year we're closing out and the year we'll enter when the clock strikes 12.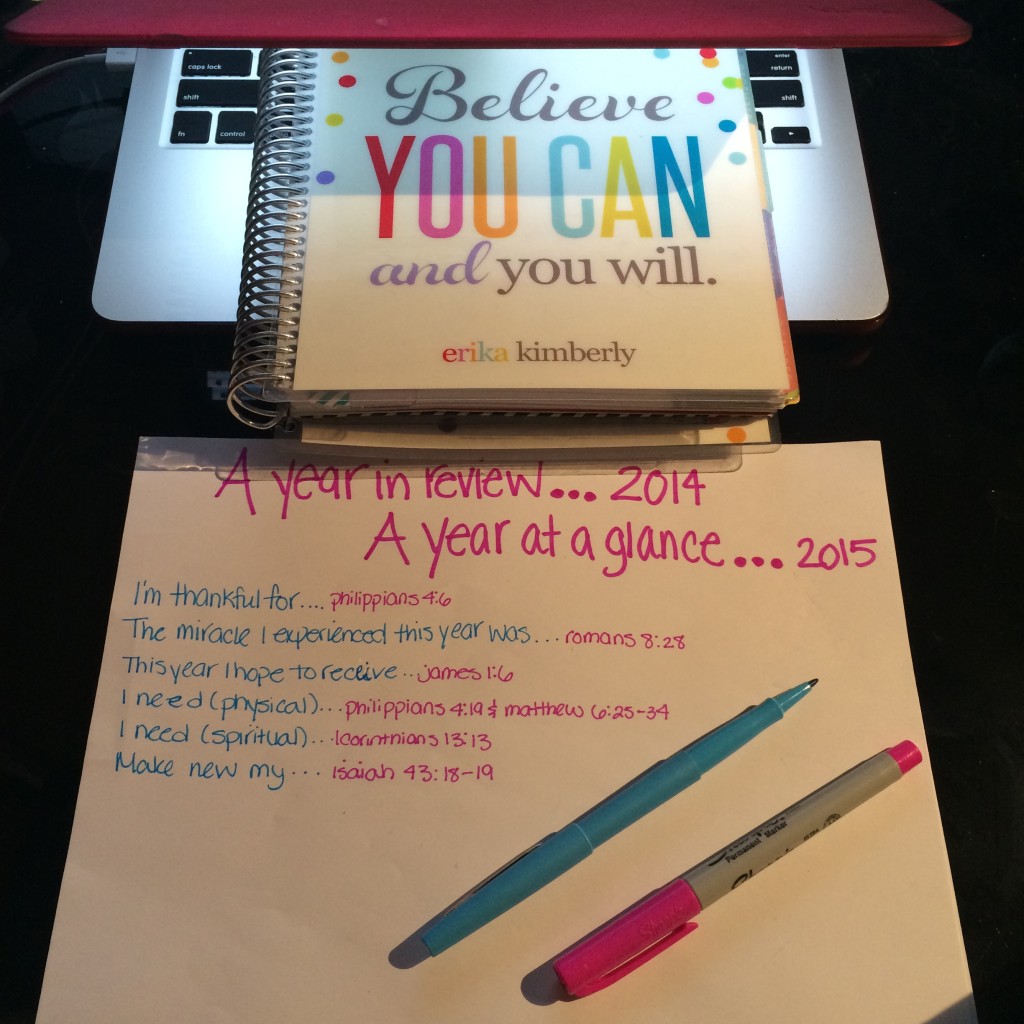 I created an outline to guide our conversation and I encourage you to grab a pen and make one, too!
Title your reflection anything you'd like!
Write a sentence or paragraph about what you're thankful for this year (2014). The verse to guide your thankfulness is Philippians 4:6.
Write a sentence or paragraph about what types of miracles you experienced this year (2014). The verse to guide your thinking is from Romans 8:28.
Write a sentence or paragraph about what you hope to receive from the Lord this year (2015). Be open and free! We can come boldly to the throne of grace so ask big, we have a big God! The verse to guide your thinking is James 1:6.
Write a sentence about a physical need you have and use Philippians 4:19 and Matthew 6:25-24 to encourage you.
Write a sentence about a spiritual need you have and use 1 Corinthians 13:13 to encourage you.
Write a sentence or paragraph about what you want God to make new or renew this year and use Isaiah 43:18-19 as a guide for your thinking.
The Lord has done so much for you this year. The same God of Abraham, Isaac and Jacob…the God of Sarah, Hannah and Mary…He is your God as well. This year may not have been perfect, but the imperfections you experienced in life, in family, in the church, or in love calls you to draw deeper into the perfect hands of God. He is our safeguard and from Him we receive every good thing.
"Every good thing given and every perfect gift is from above, coming down from the Father of lights, with whom there is no variation or shifting shadow." – James 1:17
As I sat down to fill out this worksheet, I realized there was so much to be thankful for this year. Yes, it's been a difficult year burdened by work stress, the illness (and recovery!) of my father and the emotional adjustments I've made to be more fit for God's service. 2014 in some ways was hard! But, it was also beautiful in a way I could have never expected at the top of the year. I swam in the Caribbean Sea, I traveled to islands more beautiful than anything I've ever seen, I've been blessed with beautiful friendships, I've graduated from a leadership program and I've seen God give me grace and more grace when I deserved so little of it. God is truly able.
"Now to Him who is able to do far more abundantly beyond all that we ask or think, according to the power that works within us, to Him be the glory in the church and in Christ Jesus to all generations forever and ever. Amen." – Ephesians 3:20-21
This is why I am confident to position my needs and aspirations at the feet of God's throne in prayer. I know what God can do. I have seen what He can do for others and I know what He'll do for me and you.
"And without faith it is impossible to please Him, for he who comes to God must believe that He is and that He is a rewarder of those who seek Him." – Hebrews 11:6
Let our faith in God through Jesus, in this season and always, remind us of a God who wants us to meditate on His goodness and hope in them for our future.
---
This Monday, we'll start our 12 Days of Christmas series! The lyrics of the old school Christmas medley says "on the 12th day of Christmas my true love gave to me…". For this series we'll study the gifts our True Love, Jesus Christ, gives us not only during the Christmas holiday, but every single day!! Don't forget to have other women sign up for the emails on the home page. Also, save & share the beautiful picture below and use the hashtag #tobepraised! Be blessed!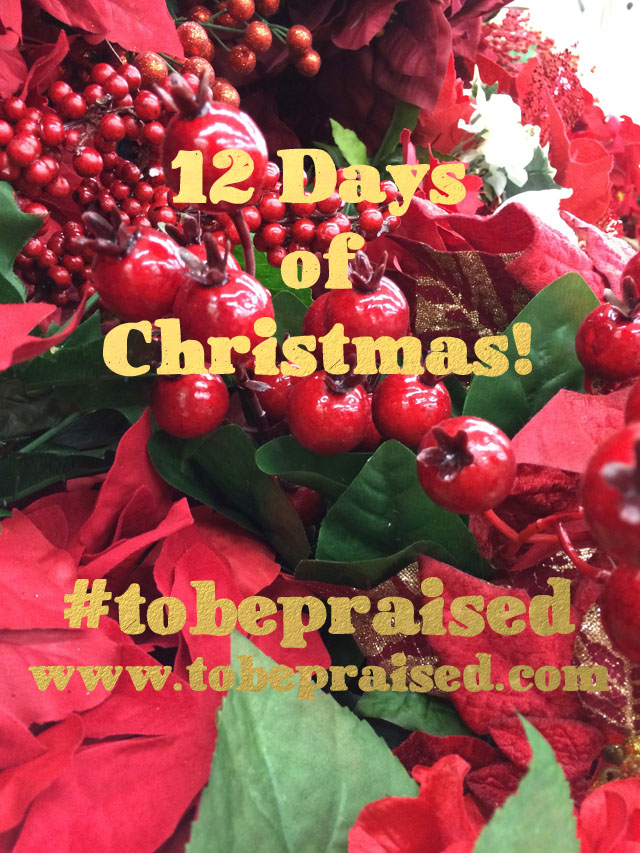 #tobepraised