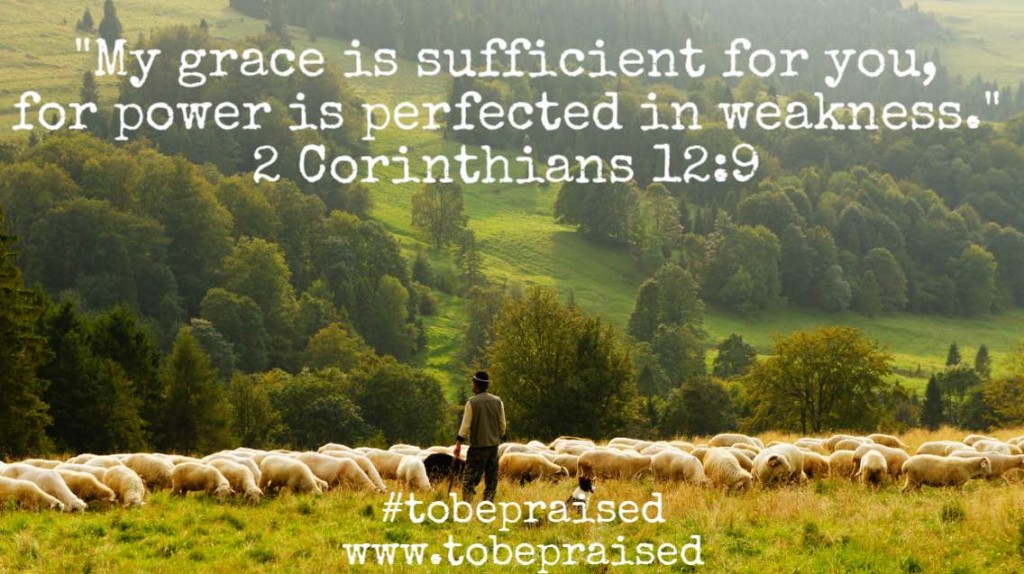 And He has said to me, "My grace is sufficient for you, for power is perfected in weakness."
2 Corinthians 12:9
The concept of grace has been following me everywhere, literally. The Bible lesson I was assigned to teach was about grace two weeks ago. I went to visit a local congregation and the Minister preached on grace. And of course, we're still knee deep in this grace study. I know, definitively, God has some important lessons He wants me to learn. I believe He has lessons waiting for you, too.
We studied a few female Bible characters who exemplify the grace God gives each of us, but today I wanted to step into the life of Paul. I am always excited to read scripture penned by brother Paul. He is the author of 13 New Testament books and a wonderful example of how far grace carries a believer through.
We meet Paul when he first was called Saul. This is known in most congregations as the "Conversion Story". It details, greatly just how far God goes to pursuing us, even when we are enemies to Him. It also reflects basic Bible principles about how one should be saved. No matter how many times I read this story I'm still shocked that God chose the act of knocking Saul down as a way to reveal His Son to him. I wonder if you have ever felt knocked down? Have you ever felt knocked down by God? If we rest in the truth that our thoughts are not His thoughts and our ways are not His ways, we are more inclined to believe that when God knocks us down it is for a life changing experience. When God knocks us down, we are in for a transformation if we surrender to Him in that process. What an encouragement!
As Saul journeyed to find Christians to arrest and murder, God knocked Him down to ask him "Why, why are you persecuting me?". I think, over the years of my church  going days, people have given Saul a bad wrap. Yes, he was intending on murdering people but sin is sin. We, too, have created sinful opportunities to carry out what we believe to be right. If you don't think so, please google the definition of self-righteousness because that just might be the thing you struggle with. The encounter Saul had with Jesus on that road to Damascus is so much like the experience many of us have had. Somehow, while we were walking into or away from a sinful experience, God showed up to show us that our sins were against Him and we needed a detour straight to repentance, salvation and grace.
I love how God redeems Saul by changing his name to Paul after silencing him for three days. I think, if we were Saul, we too would have gotten serious about fasting and really sitting with the Lord. I'm afraid, this is probably why God knocks us down and makes us speechless. Some of us don't sit with Him unless we're forced. But, praise God, in our silence, He speaks!! Paul received new name because he was a new man who would  walk in a new purpose!
"Go, for he is a chosen instrument of Mine, to bear My name before the Gentiles and kings and the sons of Israel; for I will show him how much he must suffer for My name's sake."
Acts 9:15
The call on Paul's life was greater than the sin he committed. God selected Paul for the unique, difficult and exciting work of evangelizing the Gentile world! A world, that like him, was in dire need of a Savior. What was your life before you were knocked down by God? What type of woman were you? What was your life like, after God answered a prayer you prayed for so long?
I'd like to suggest, the methods of God haven't changed much from what we see in the Bible. He is still using the horrifying parts of our lives by giving us grace to transform into witnesses of His power and mercy. The same person who bound and killed Christians said,  "But when God, who had set me apart even from my mother's womb and called me through His grace, was pleased to reveal His Son in me so that I might preach Him among the Gentiles…" (Galatians 1:15 & 16).
I know, God has written a beautiful story of grace in your life. He has set you up and set you apart for a reason. I pray you spend time between this week and next, asking God to show you how to use your redemptive story of grace to bring Him glory and honor. Don't worry about your imperfections. Paul was a murderer. He had been in jail. He's the guy we wouldn't seen on the First 48 and vowed to never let into our home! And yet, God took that kind of guy and transformed him into one of the most historical preachers in the Bible! It's the same guy who teaches us about love in 1 Corinthians 13. (How profound!!) God has transformed you, too, and I pray you, like our brother Paul, rest in the grace of God. May it carry you past your shortcomings and into a field where you work for the Lord. Our weaknesses are the very thing that give room for God's power in our lives! Use His power when you have none; be blessed. Be a woman worthy to be praised!
#tobepraised